Become an affiliate:
Do you have a website that is suitable to carry property information?
Can your website generate leads for people wanting to sell their property?
How can becoming an affiliate help you?
We've created the ValueMyProperty.co.uk affiliate scheme to assist you in producing extra revenue from your website with no additional costs.

The way in which this process works is simple we've created a user friendly way to pass on property seller leads by displaying, or embedding code into your website. All the leads that are generated will be tracked on our website and for every form that is successfully completed we will pay you a fee.

Implementation
Please see below the three simple options you can choose from in order to implement this feature into your website.
Option one: Banners


Add Value My Property banners to your website enables potential property sellers to click through to the ValueMyProperty.co.uk site. The unique url link to the banner will be sent to you by us when you register.

Option two: iframe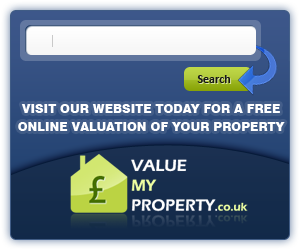 We can also add or include an iframe to your website offering visitors the unique opportunity to have an estimated value of their property instantly online. This function is very easy to use and adds additional features to your website.

From this point they can fill in the full house valuation form on your website where the leads will be passed to us where we are able to arrange a visit from an accredited estate agent. For every form that is filled in and submitted you will receive a fee.

Option three: Embedded code
This option still allows you to have the valuation tool but allows you to have maximum control over the aesthetic look of the site.


Please click here for instructions on how to add the ValueMyProperty.co.uk affiliate form to your site.
How to sign up?
Click here or give us a call on 0845 075 0152 to find out how you can take part in the ValueMyProperty.co.uk valuation affiliate programme or add a mortgage calculator to begin earning more from your website. .